The display is used as an interactive interface and there are generally two types of installation.
1>Flush mounting:where the LCM only exposes the display area, with a plastic or metal frame outside the viewport to protect it.
2>Full screen mounting:where a cover plate is placed on the surface of the display, adhesive is applied to the back of the cover plate, and the cover plate is installed into the case, giving a nicer, more integral appearance.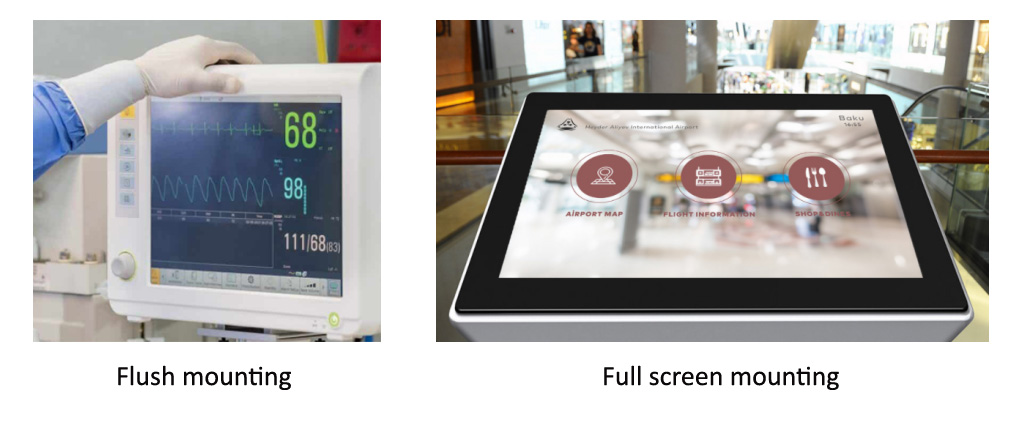 Here we will focus on the second option: this is to add a piece of glass to the LCM surface, it can be laminated directly to the LCM surface or with a touch sensor. We can do screen printing outside the display area of the cover glass, where you can add your brand logo, or we can do some treatment on the surface of the cover glass, such as AG, AR, AF, etc. To meet the needs of different scenarios.
In terms of thickness
Tempered cover glass can also be made in different thicknesses, we have 0.55mm, 0.7mm, 1.1mm, 1.8mm, 2.0mm, 3.0mm to choose from, 4mm, 6mm or even thicker can also be made, of course the quality of these two thicknesses of glass will be slightly inferior, they are not optical glass.

Here another problem arises, 3mm above the glass because of the thickness, if you need to bring the touch function, then the driving ability of the touch chip long has higher requirements, we use Ilitek, EETI, Microchip's touch solutions, can achieve the touch of thick cover.
About Shape
Because the cover glass is effectively the first layer of media that comes into direct contact with the user, it is imperative that it is fine and flawless. It can also come in a variety of shapes to perfectly match your overall design. It can be moulded, it can be supplied with pierced holes, screen printed holes, 2.5D edge effects, with steps, etc.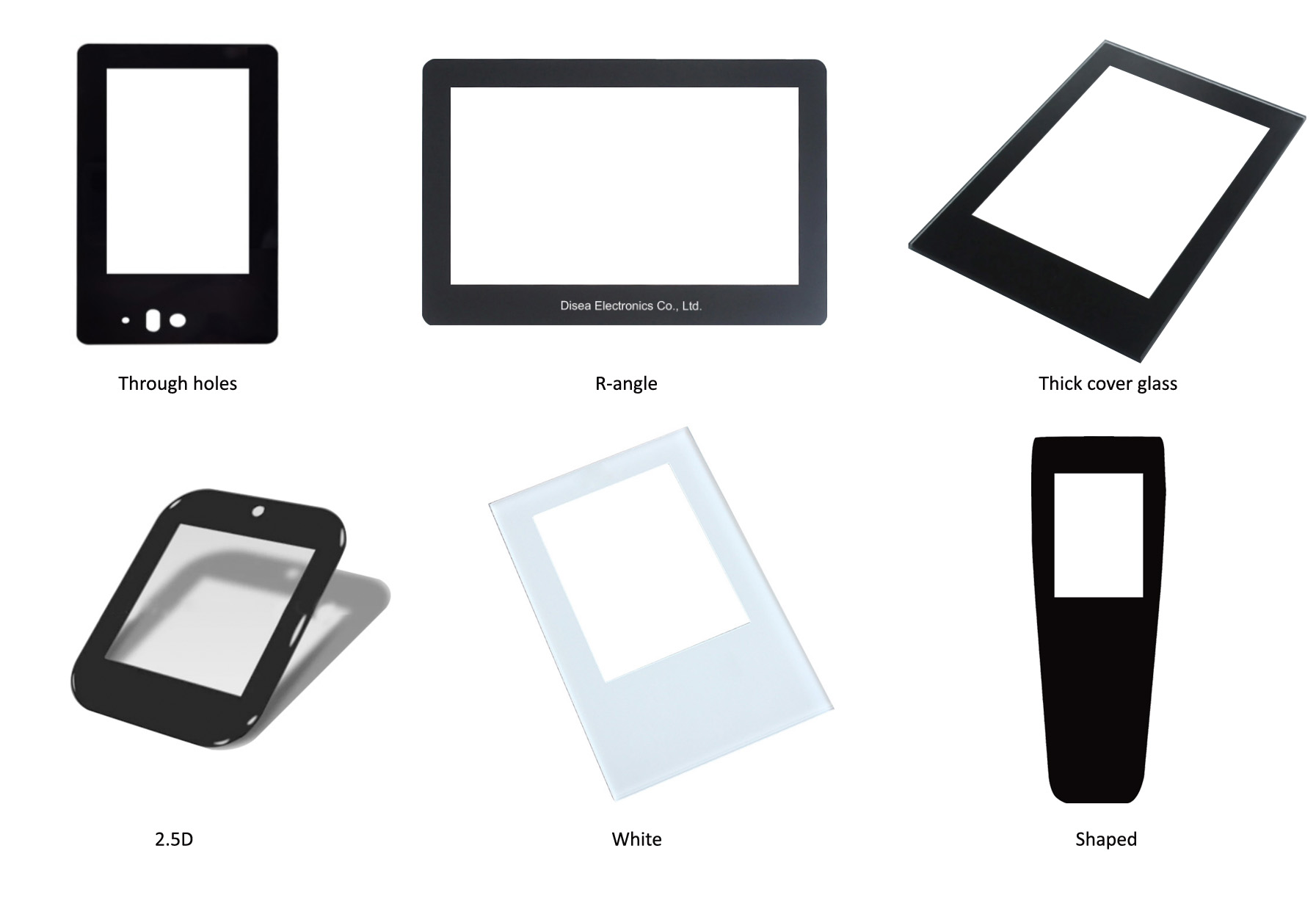 Surface Treatment
Anti-Reflection (AR) - Reduces reflections from the display surface by applying a specific thickness of coating to the cover surface.
Anti-Glare (AG) - Eliminates bright glare from the display surface by creating a rough surface on the screen protector.
Anti-Fingerprint (AF) - Prevents fingerprints and smudges on the display surface by applying a treatment that reduces the ability of the screen cover to retain oil.